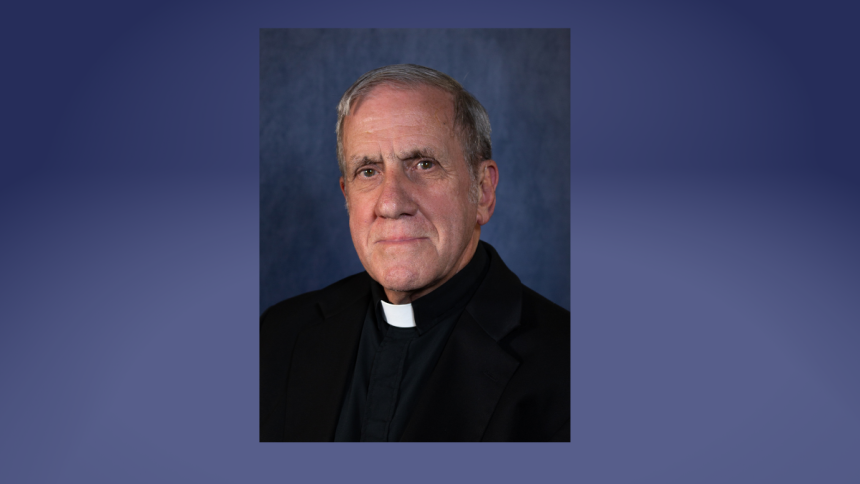 Reverend Chester "Chet" Collins, age 77, of Gaylord, Michigan went home to be with his Lord and Savior on Tuesday, January 10, 2023. Father Chet was born on Sept. 15, 1945, in Flint Michigan. He graduated from St. Mary High School in 1963, attended Flint Community College, and later graduated from central Michigan University. He taught in the Whittemore-Prescott School System for three years, before enlisting in the US Navy. After his discharge from the Navy, he worked a variety of jobs and returned to Gaylord to work at the Gaylord Post Office for 25 years.
After retirement, he entered the seminary and was ordained a priest on Jan. 12, 2013. He was currently the pastor of St. Anthony of Padua, Mancelona and St. Luke the Evangelist, Bellaire. Previous priestly assignments include Father Chet's ministry as parochial vicar of St. Matthew, Boyne City; St. Augustine, Boyne Falls; St. John Nepomucene, Praga; St. Mary of Mt. Carmel Shrine, St. Joseph, and Guardian Angels, Manistee; and administrator of St. Luke the Evangelist, Bellaire and St. Joseph, East Jordan.
Father Chet is survived by three siblings, Joyceann (Joseph) Burgdorf, Barbara Jean Collins, and Vern (Chris) Collins, all of Gaylord; five nieces and nephews, Robert (Vicki) Burgdorf, Jeff (Heather Schrems) Collins, Scott Collins, Matt (Michelle) Collins, and Michelle (Saun) Keister; several great-nieces and great-nephews. He was preceded in death by his parents, Louis and Gladys.
Visitation will be held at Nelson Funeral Home, 135 N. Center Avenue, Gaylord on Monday, Jan. 16 from 4 p.m. until 8 p.m. Our Lady of Mount Carmel Secular Franciscans will offer a tribute during the visitation from 5:30 p.m. followed by the Knights of Columbus Rosary at 6:00 p.m. Visitation will continue Tuesday, Jan. 17, at St Mary, Our Lady of Mount Carmel, Cathedral from 10 a.m. to 10:45 a.m.
A Mass of Christian Burial will be held on Tuesday, Jan. 17, at St. Mary, Our Lady of Mount Carmel, Cathedral at 11 a.m. with The Most Reverend Jeffrey J. Walsh presiding.
Internment will be held Saturday, Jan. 21 at 11 a.m. at Fairview Cemetery in Linden, Michigan.
Watch the Funeral Mass of Father Collins.