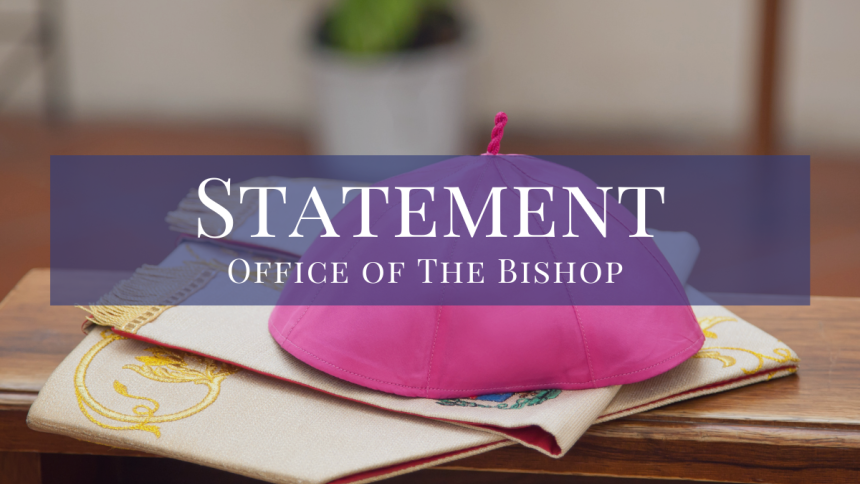 Dear Brothers and Sisters in Christ:
The Nativity of the Lord and the Christmas season is a time when many Catholics come back to Mass. Our priests look forward to seeing you!
In light of rising COVID case numbers and increased attendance at Mass during this season, I am once again strongly encouraging you to wear a mask while attending Mass. Your cooperation in this regard will ensure that we can welcome as many as possible to our upcoming liturgical celebrations.
Our health care providers are pleading for help in fighting this pandemic. Wearing a mask while attending Mass and getting vaccinated are two ways in which we can explicitly show our respect for human life and our commitment to the common good.
The pandemic has changed and challenged us. Its impact continues to be felt. But we are reminded in a special way this week that God is with us and always will be. Wishing you and your loved ones a Merry Christmas and Happy New Year!
Sincerely yours in Christ,
+Most Reverend Walter A. Hurley
Apostolic Administrator