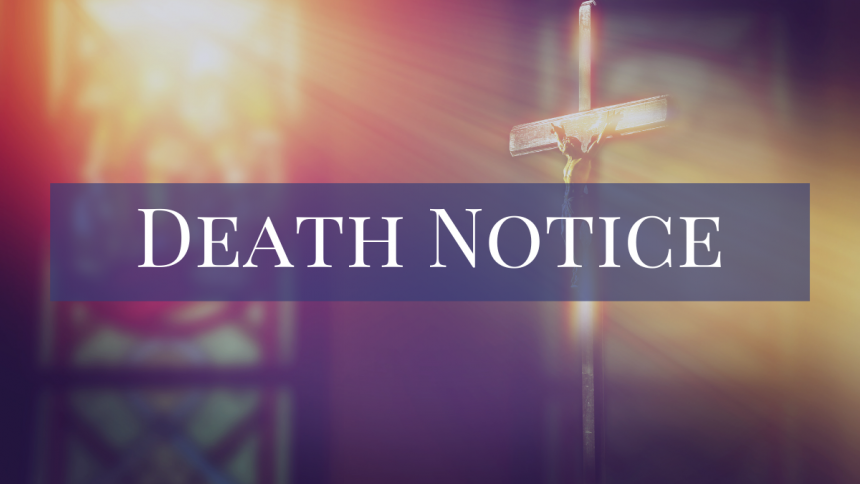 Reverend Michael P. Conner
November 3, 1945 - February 8, 2021
Reverend Michael P. Conner, passed from this life on February 8, 2021, at the age of 75.
Father Conner was born on November 3, 1945, in Philadelphia, Pennsylvania. He attended St. Mary's (Orchard Lake, Michigan) and St. John's Provincial Seminary (Plymouth, Michigan) and was ordained in the Diocese of Gaylord by Bishop Robert Rose on November 29, 1985.
Father Conner served as Associate Pastor of St. Ann, Cadillac; St. Edward, Harrietta; St. Mary, Alpena; the [newly formed] cluster of St. Michael the Archangel in Suttons Bay, St. Mary in Lake Leelanau, St. Wenceslaus in Gills Pier and St. Gertrude the Great in Northport; Pastor of St. Mary, Grayling; St. Joseph, Onekama; St. Mary, Hannah; St. Augustine, Hillman; Jesus the Good Shepherd, Atlanta; and Sacramental Minister of St. Rose of Lima, Herron. Father Conner's appointments in the diocese also included service as Advocate for the Tribunal and Vicar of Manistee Vicariate. He celebrated his thirty-fifth jubilee in 2020 and retired to Senior Priest status in January 2021.
Visitation for Father Conner will be held from 5:00 – 7:00 p.m. on Monday, February 15, 2021, at Immaculate Conception, 308 North Cedar Street, Traverse City, Michigan. Visitation will be followed by the Vigil service, which will be held there at 7:00 p.m.
On Tuesday, February 16, visitation will be held at 10:00 a.m. at Immaculate Conception, with the Funeral Mass celebrated there at 11:00 a.m. Father Conner will be interred this spring at Sacred Heart Cemetery, Kewadin, Michigan.
Due to capacity restrictions, the Vigil and Funeral Mass will be private, with a livestream of the Funeral Mass available at www.immaculatetc.org.
Father Conner's full obituary will be made available at Covell Funeral Home, Traverse City and condolences may be sent to the parish staff at Immaculate Conception, 308 North Cedar Street, Traverse City, Michigan 49684.
Please keep Father Conner in your prayers and may he Rest In Peace.