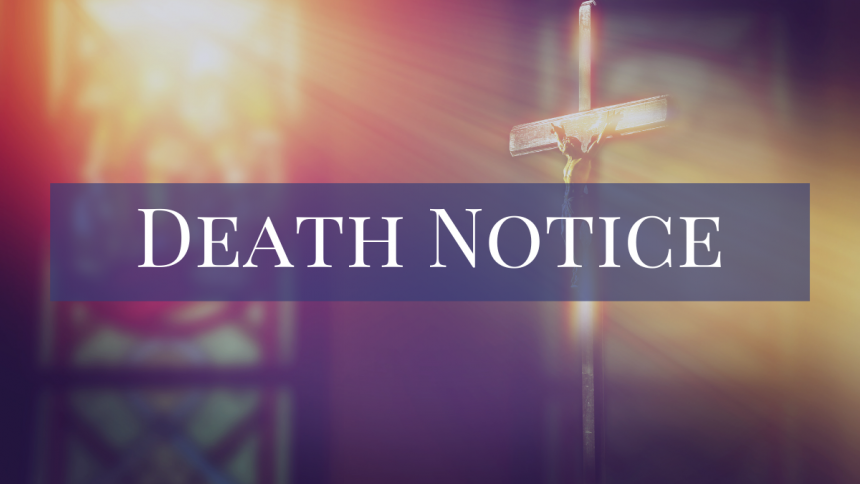 Reverend Paul Megge
May 31, 1941 - February 9, 2021
Reverend Paul Megge, passed from this life on February 9, 2021, at the age of 79.
Father Megge was born on May 31, 1941, in Detroit, Michigan. His first vocation was serving as a Sheriff's Deputy, and after 35 years of service in law enforcement, he attended Sacred Heart Seminary in Hales Corners, Wisconsin. Father Megge was ordained by Bishop Patrick Cooney on December 19, 1998.
Father Megge served as Associate Pastor of Immaculate Conception, Traverse City; St. Mary-St. Charles, Cheboygan; Pastor of St. Mary-St. Charles, Cheboygan; St. Clement, Pellston; Sacred Heart, Riggsville; and Sacramental Minister of St. Anthony of Padua, Mackinaw City. Father Megge's appointments in the diocese also included Vicar of the Cheboygan Vicariate.
Visitation for Father Megge will be held from 2:00 – 6:00 p.m. on Sunday, February 14, 2021, at St. Mary-St. Charles, 120 North D Street, Cheboygan, Michigan. Visitation will be followed by the Vigil service, which will take place at 7:00 p.m.
On Monday, February 15, private visitation for priests and family will be held at St. Mary-St. Charles from 10:00 – 11:00 a.m., with the Funeral Mass celebrated there at 11:00 a.m. Father Megge will be interred this spring at Mount Calvary Cemetery, Cheboygan.
Due to capacity restrictions, the Funeral Mass will be private, however the livestream of both the Vigil and Funeral Mass will be available at the Cheboygan-Pellston-Riggsville (CPR) website and Facebook page.
Father Megge's full obituary will be made available by Stone Funeral Home in Cheboygan and condolences may be sent to the parish staff at St. Mary-St. Charles, P.O. Box 40, Cheboygan, Michigan 49721.
Please keep Father Megge in your prayers and may he Rest In Peace.