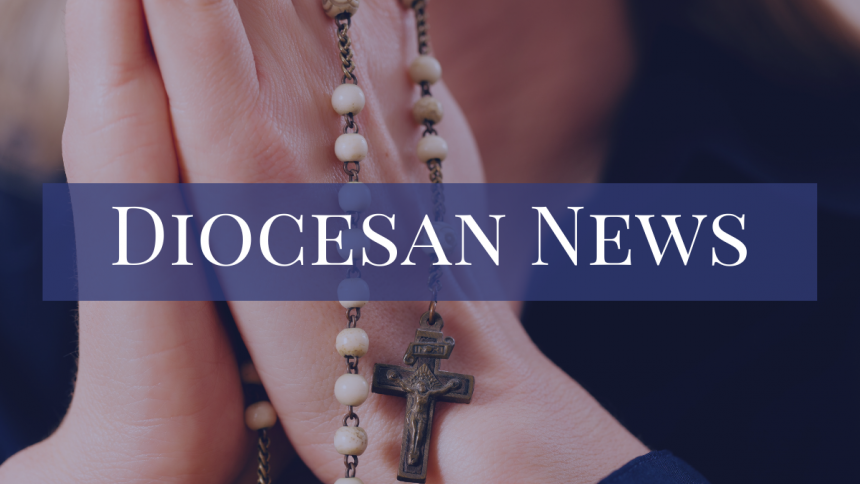 The Most Reverend Jeffrey J. Walsh, bishop of the Diocese of Gaylord, has issued the following statement in response to the news of a leaked draft opinion of the Supreme Court suggesting that the 1973 Roe v. Wade case may be overturned:
"I certainly agree with Chief Justice John Roberts that a leak such as this is an 'egregious breach of trust' and should be thoroughly investigated. The Diocese of Gaylord will be eager to offer further comment and response when a Supreme Court decision regarding Roe v. Wade is released properly and officially in the future.

"Until that time, we remain committed to our pro-life efforts to uphold the dignity of every person, and we commend the life of the unborn in all of our prayers. This moment provides us a renewed opportunity to affirm the pro-life work and prayers of so many and to remain hope-filled in our efforts to love and serve mothers, children and families."
The Diocese of Gaylord takes this opportunity to remind parishioners of a petition to allow for unlimited and unregulated abortions that is circulating across the State of Michigan. The "Reproductive Freedom" constitutional amendment puts women's health at risk. It would eliminate at least 25 health and safety laws that currently regulate abortion and would allow abortion to be performed by anyone – even those without a medical license. All are asked to NOT sign this petition, which is opposed by the Catholic bishops in Michigan. More information is available at www.supportmiwomenandchildren.org.